Caring for the Mental Health of Texans
Texas A&M Telebehavioral Care brings the behavioral health expertise of Texas A&M College of Medicine to patients when and where they need it.
Behavioral health care is the essential piece of the puzzle to fill the gap in better patient health outcomes. Appointments are conducted using secure videoconference technology to deliver mental health care services almost anywhere in Texas. Patients can meet with their provider on the phone, on mobile devices, in resource hubs provided in their areas or in their own health providers' clinical space.
Patient Information
Looking for counseling or other mental health services in the Brazos Valley?
Call 979.436.0700 to find out if telehealth counseling is a good fit.
Software platform: Mend Telemedicine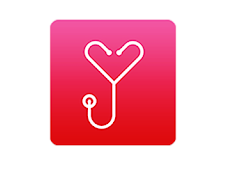 Individual counseling for adults
Adult clients are matched with one of our counselors for weekly appointments, usually 45 minutes in duration. Our counselors help clients cope with depression, anxiety, relationship problems, grief, traumatic events, suicidal thoughts, and other mental health concerns.
Individual counseling for teens
Counseling for adolescents aged 13 and older struggling with emotional, behavioral and adjustment-related concerns. Counselors treating younger clients will usually include parents or other caregivers in the treatment process to achieve the best outcomes for each family.
Couples counseling
Couples counseling is available for married or unmarried partners who want to address relationship issues including communication, conflict resolution, grief, family planning or other concerns.
Mindfulness groups
Mindfulness groups meet weekly and are designed to help clients learn relaxation and mindfulness skills for stress management.
Locations & Contact
Texas A&M Telebehavioral Care provides free behavioral care services across the Brazos Valley.
Find a telebehavioral care location near you.
Hours and Contact Numbers
Hours: Weekdays 8 a.m. - 5 p.m.
Phone: 979.436.0700
Fax: 979.436.0062
Mailing Address
Texas A&M Telebehavioral Care
8441 Highway 47
Clinical Building 1, Suite 1100
Bryan, TX 77807
Emergency Assistance
Texas A&M Telebehavioral Care does not provide emergency care. If you are in a life-threatening or life-altering emergency, call 911 or one of the following numbers:
National Suicide Prevention Lifeline: 1.800.273.8255
MHMR 24-hour Crisis Hotline: 1.888.522.8262
Sexual Assault Resource Center Hotline: 979.731.1000
Brazos County Sheriff: 979.361.4900
St. Joseph Regional Health Center: 979.776.3777