Transformational Learning
From interprofessional training and education, to innovative programs like Engineering Health and Healthy South Texas, we're reinventing health professions education. For us, it's a comprehensive approach to how faculty teach, how students learn and how health care is delivered.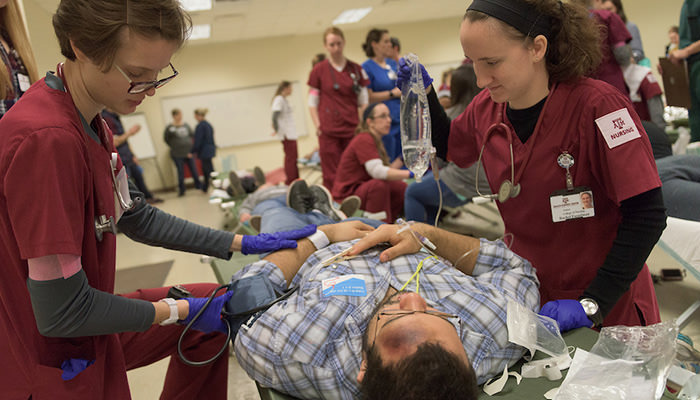 Interprofessional Education
The Texas A&M Health Office of Interprofessional Education & Research (IPER) is dedicated to creating and sustaining a culture of collaboration among the health care professions.
Partnering with the colleges of Dentistry, Medicine, Nursing, and Pharmacy, and the School of Public Health, the primary function of this division is to support interprofessional education (IPE) across all components so that all Texas A&M Health students consistently receive high-quality interprofessional training that enables collaborative practice and better health outcomes.
Disaster Day
Disaster Day is the largest student-led interprofessional disaster simulation in the United States. With 650 participants, Disaster Day is led by students and faculty from the College of Medicine, College of Nursing, School of Public Health, Irma Lerma Rangel College of Pharmacy and College of Veterinary Medicine & Biomedical Sciences.
Disaster Day gives students an opportunity to engage in large-scale scenarios where structures have been diminished and resources are scarce. It helps all participants, from students to health professionals, to think about how we can improve patient outcomes, even when we and our systems are overwhelmed.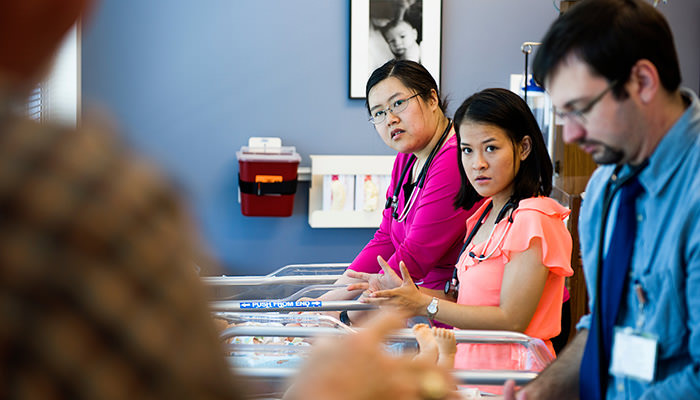 Clinical Learning Resource Center
The Clinical Learning Resource Center (CLRC) trains and educates students to address the shortage of nurses and physicians alongside the needs of the health workforce in Texas.
Inside the CLRC, students refine their fundamental and clinical skills in a controlled, simulated health care environment. Students utilize highly specialized instructional technology, including computer-programmed full-body manikins with the capacity to realistically simulate a range of physiological states and responses. Additionally, our standardized patient program allows future health care professionals to work with individuals who portray patients from infancy through retirement.
Mission trips
Across Texas A&M Health, students participate in multiple medical mission trips to many underserved areas and countries, such as Uganda, Bolivia and Peru. These mission trips are sponsored by various organizations and colleges, and each have their own unique purpose and experiences.