At Texas A&M, a leading spirit is ingrained in our nature. To ensure that the Health Science Center continues to attract students of high caliber, retains and recruits the brightest and most committed faculty and staff, conducts cutting-edge research, and impacts the community, we are committed to growing our endowment, scholarship dollars and research funds.
The single largest gift
Sue and Joe Knowles '50, MD, want to honor the importance of team health care and provide for the next generation of rural medical professionals.
Their $7 million planned gift for endowed scholarships will support students in both the College of Medicine and the College of Nursing at Texas A&M.
Opportunities for Philanthropy
We are not just focused on a few issues; we are on the forefront of every issue, and our ambitious goal demonstrates our commitment to addressing major societal challenges facing the state, nation and world. Bound by our core values—and with the support of a worldwide network—we will make the impossible, possible. Learn how you can support our colleges by exploring their funding priorities:
Become part of something bigger
Learn more about the vision of EnMed and how it is transforming the way physicians think about treating patients with Roderic I. Pettigrew, MD, PhD.
Dr. Pettigrew, CEO of EnHealth and Executive Dean of EnMed, is a physician-scientist and internationally recognized leader in biomedical imaging and bioengineering.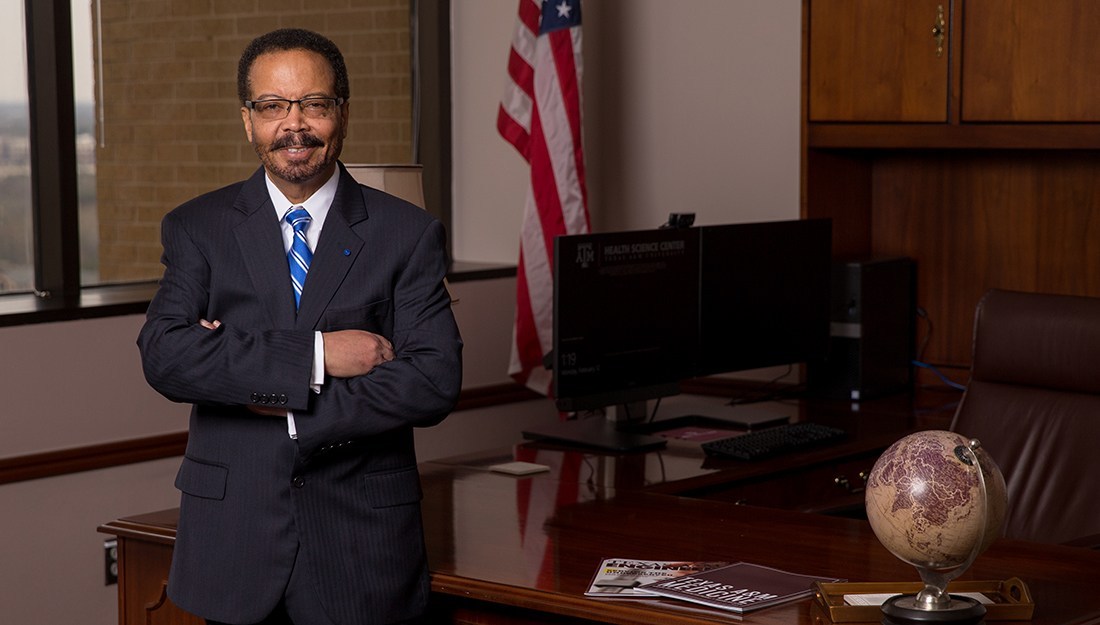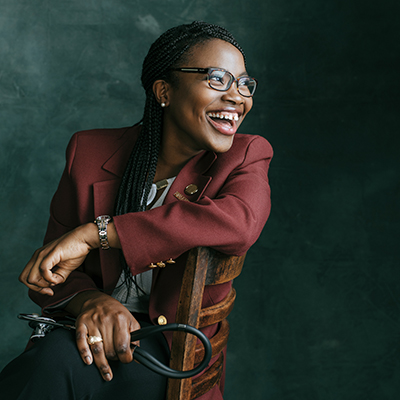 "

I didn't have a dime coming to Texas A&M, and I didn't even use a computer growing up. Luckily, scholarships and loan options were available. I can go to school now and become the person that I want to be. So, is the American dream alive? Yes, without a doubt."
Eunice Fafiyebi '17
School of Public Health graduate
Rural population health
We're bringing health care where it's needed most. Through our keen focus on rural populations and innovative care delivery, we're eliminating health disparities throughout Texas.
Military health
We honor Texas A&M University's rich military legacy. Through our unique relationship with the military academies and veteran populations, we're improving the lives of military members and their families.
Innovation through engineering
We make the impossible, possible—by creating systems and technologies that address health care's greatest challenges, and bringing together the brightest minds in health care and engineering.
Your gift. Your way.
Gifts allow students, scholars, researchers and former students to make valuable contributions to the world's body of knowledge. Your support allows dreams to become reality and transforms potential into action. Through your support, you can:
Create scholarships that attract the best and brightest students

Fund translational research programs

Increase access to health care for underserved adults and children

Provide support for community outreach and educational programs

Provide the finest facilities that encourage creativity and innovation

Recruit and retain internationally recognized faculty by supporting their research and teaching