Farida Sohrabji, PhD
Professor and Associate Department Chair, Neuroscience and Experimental Therapeutics
Interdisciplinary Program in Neuroscience (TAMU/TAMHSC)
Component
Specialties
neuroscience, women's health, aging
stroke, stroke in women, estrogen regulated brain interactions, estrogen, women's health, alzheimer's
Contact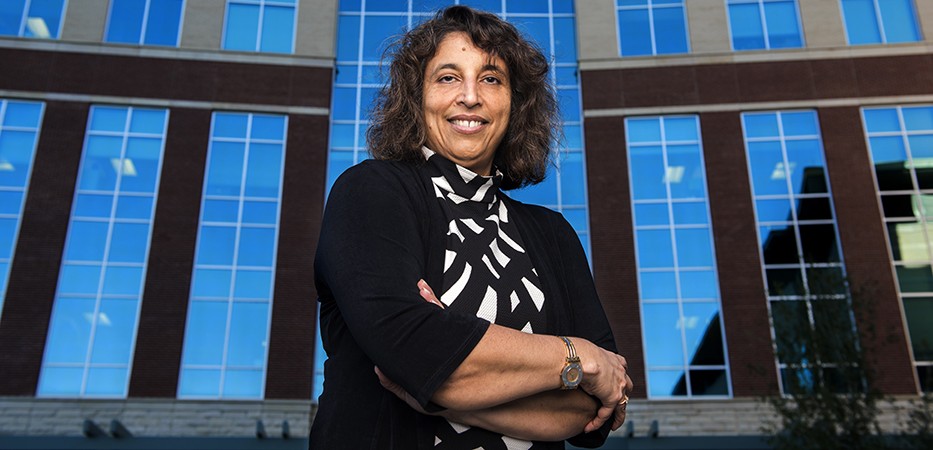 About Dr. Sohrabji
Farida Sohrabji, PhD, is a professor and the associate department chair in the Department of Neuroscience and Experimental Therapeutics at the Texas A&M College of Medicine. Her research interests focuses on brain-immune interactions regulated by estrogen and its implications for neuro-inflammatory diseases such as stroke in women.
Additionally, she is also interested in estrogen's interactions with other endogenous and environmental endocrine mediators, including Vitamin D hormone and the peptide hormone Insulin-like Growth Factor (IGF)-1.
Dr. Sohrabji also serves as the director of the Women's Health in Neuroscience Program at the College of Medicine and on the steering committee of the Texas Alzheimer's Research and Care Consortium (TARCC). Dr. Sohrabji also participate in graduate training as a member of the faculty in the Interdisciplinary Program in Neuroscience.
Vital Record news coverage