Peter J.A. Davies, MD, PhD
Peter J.A. Davies, MD, PhD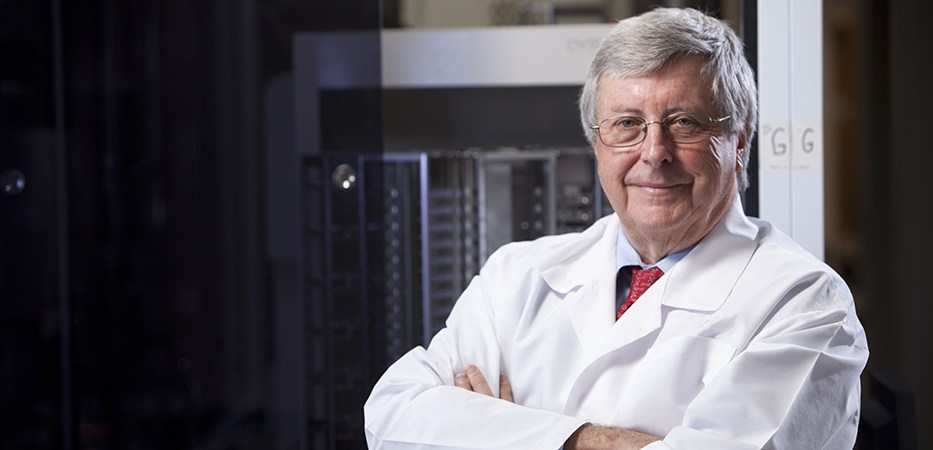 About Peter J.A. Davies
Peter J.A. Davies, MD, PhD, a distinguished pharmacologist and molecular endocrinologist, is the director of the Texas A&M Institute of Biosciences and Technology. He holds faculty cross appointments in the Department of Clinical Cancer Prevention at the University of Texas MD Anderson Cancer Center (UTMDACC) and Department of Pharmacology at Baylor College of Medicine (BCM) and is jointly appointed as co-director of the National Natural Toxins Research Center (NNTRC) at Texas A&M University-Kingsville.
Previously, Dr. Davies served for a number of years as the provost and executive vice president for research at the University of Texas Health Science Center at Houston. Dr. Davies' scientific interests include studies on the molecular basis of hormone and drug action with a particular emphasis on the biology and pharmacology of retinoids.
Dr. Davies is the director of the John S. Dunn Gulf Coast Consortium (GCC) for Chemical Genomics, a multi-institutional collaborative research program, comprised of Texas A&M Health Science Center, MD Anderson Cancer Center, Rice University, University of Texas-Austin, Baylor College of Medicine, and the Methodist Hospital Research Institute, funded by the Cancer Prevention and Research Institute of Texas (CPRIT) to support the high-throughput drug discovery research. Dr. Davies was recently awarded a $6 million grant from CPRIT to support the Combinational Drug Discovery Program, a program to provide library screening technologies and advanced imaging resources to support the development of novel combinatorial therapies for the treatment of cancer.
Dr. Davies received his Bachelor of Arts in chemistry from Cornell University and doctorate and medical degrees from the University of Miami.