Mahua Choudhury, PhD
Assistant Professor, Pharmaceutical Sciences
Component
Specialties
infectious disease, chronic disease, healthy living, women's health
HIV, epigenetics, community health, diabetes, obesity, pregnancy complications
Contact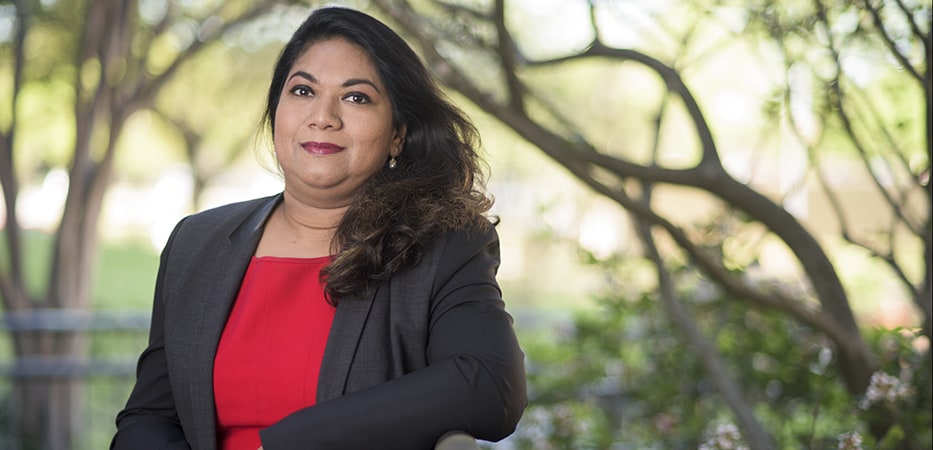 About Dr. Choudhury
Mahua Choudhury, PhD, is the assistant professor in the Department of Pharmaceutical Sciences at the Texas A&M Irma Lerma Rangel College of Pharmacy. Her research interests are diabetes, obesity, epigenetics and pregnancy complications.
Dr. Choudhury received the Bill and Melinda Gates Grand Challenge Award twice for her groundbreaking idea to explore the ways to tackle HIV across the globe. She is also actively working with community partners to increase community awareness, participation in research and prevention of diabetes and obesity in Texas.
Dr. Choudhury received her Bachelor of Science in zoology and Master of Science in molecular biology from the University of Calcutta, India and her doctorate degree in medical pharmacology from the University of Missouri-Columbia. Dr. Choudhury carried out a postdoctoral training at the Neonatology section of Pediatrics department of Colorado Children's Hospital with a four years' prestigious American Diabetes Association Postdoctoral scholarship.
Vital Record news coverage