Hector Chapa, MD, FACOG
Clinical Assistant Professor and Clerkship Director for OB-GYN
Component
Specialties
Women's health
Anxiety, breast cancer, breast surgery, cervical cancer, depression, fetal alcohol disorder, gynecology, heart health, maternal health, obstetrics, ovarian cancer, pregnancy, postpartum, preeclampsia, prenatal, reproductive health, STIs
Contact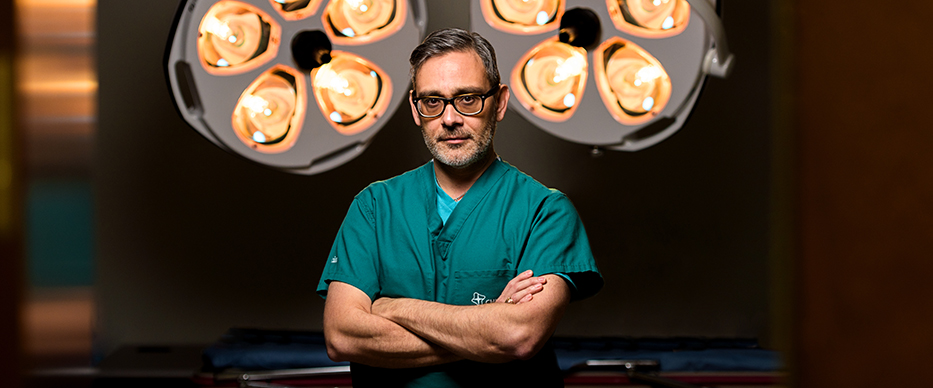 About Hector Chapa
Hector Chapa, MD, FACOG, is a board-certified OB-GYN and serves as clinical assistant professor of obstetrics and gynecology and clerkship director for OB-GYN at Texas A&M College of Medicine. He is a nationally and internationally recognized speaker and published author in the field of obstetrics and gynecology.
Dr. Chapa has been involved in research of minimally invasive gynecological procedures. He has published more than 40 clinical articles, case reports and medical commentaries covering both obstetrical and gynecological topics. Other areas of research publications include therapies for abnormal uterine bleeding, post-partum sentinel events and female sexual health.
Dr. Chapa has taught as an invited physician-faculty member in South Africa, Israel, the European Union, the Netherlands, Norway, Ireland, Chile, Columbia and Canada due to his unique lecture style and passion for evidence-based learning.
In clinical practice, he is an OB-GYN hospitalist at CHI St. Joseph Regional Hospital in Bryan, Texas. He is a graduate of University of Texas Southwestern Medical School with specialty training at Parkland Memorial Hospital.