Robert Alaniz, PhD
Research Assistant Professor, Microbial Pathogenesis and Immunology
Director, College of Medicine Cell Analysis Facility
Component
Specialties
infectious disease, immunology
immunology, microbiome, digestive health
Contact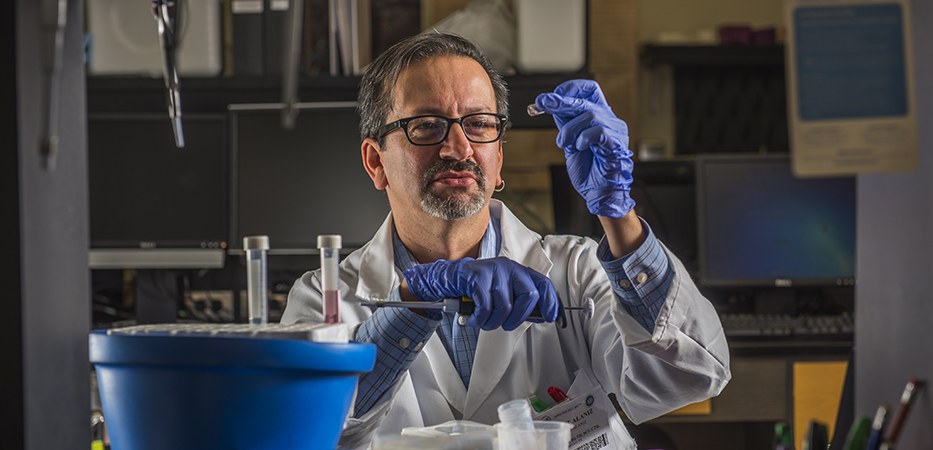 About Robert Alaniz
Robert Alaniz, PhD, is a research assistant professor in the Department of Microbial Pathogenesis and Immunology and director of the College of Medicine Cell Analysis Facility. His research focuses on understanding important host and microbial mechanisms that instruct the development of pathogen-specific effector, memory and protective T-cell immunity after infection with intracellular bacteria.
Dr. Alaniz received his Bachelor of Science from Texas A&M University, doctorate degree from the University of Washington in immunology and completed his postdoctoral training at the University of Washington in microbial pathogenesis in 2007.
Dr. Alaniz has had his work published in the Journal of Immunology and the Proceedings of the National Academy of Sciences.
Alaniz
immunology, microbiome, digestive health
3