Jenny Jones, MA
Associate Vice President, Governmental Relations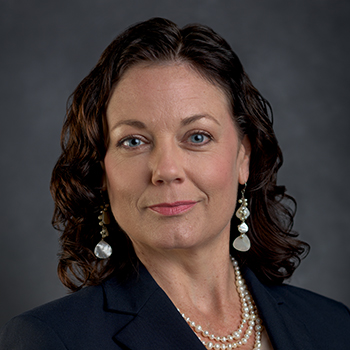 Department: Governmental Relations
Phone: 512.542.7834
jjones@tamhsc.edu

Jenny Jones, MA, serves as associate vice president of Governmental Relations. Jones' 20-year career is marked by public policy initiatives that have significantly impacted health care and higher education in Texas. Since 1999, Jones has worked to deliver policy solutions, legislative strategy, grassroots advocacy, political analysis and educational campaigns to improve the health and well-being of Texans.
During her 12-year tenure with the Health Science Center, Jones has worked with her colleagues to secure landmark funding and to pass legislation needed to address the state's chronic health care workforce shortages.
Jones holds a Bachelor of Arts in journalism and English from Morehead State University in Morehead, Kentucky, and a Master of Science in linguistics from Texas Tech University.