Regina Bentley EdD, RN, CNE
Interim Dean, College of Nursing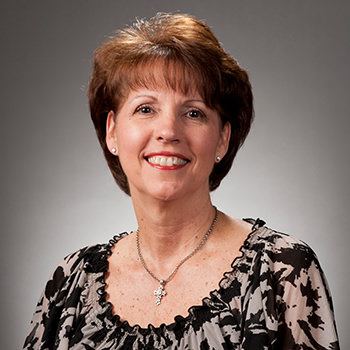 College of Nursing
Phone: 979.436.0112
bentley@tamhsc.edu
Regina Bentley, EdD, RN, CNE, serves as interim dean and associate clinical professor at the College of Nursing. Dr. Bentley joined Texas A&M in 2008 as a tenured associate professor and associate dean in the College of Nursing. From 2011 through 2012, she served as associate vice president for academic affairs for the Texas A&M University Health Science Center. In 2014, she became associate dean for academic affairs at the College of Medicine.
A registered nurse for more than 40 years and an educator for nearly 35 years, her teaching interests include women's health and obstetrical nursing, ethics in nursing, and interprofessional and international service learning. Active in outreach, Dr. Bentley focuses on service learning and the development of cultural competency, with extensive experience in international and local service learning projects. She has planned, and accompanied, students and faculty on multiple international service learning trips throughout her time at Texas A&M. Dr. Bentley has more than 20 refereed publications and presentations and has been a principal investigator or co-principal investigator on over $1 million in funded grants.
She received her Bachelor of Science in nursing from Jacksonville State University. She has a Master of Nursing Education from Troy State University and a Doctorate of Adult Education from Auburn University.